Minilesson Print
Reading as a Writer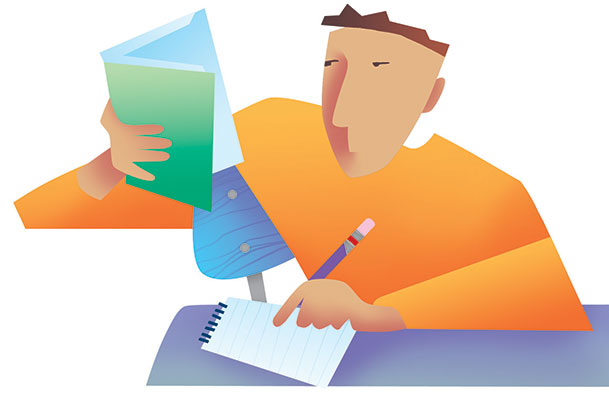 Close reading leads to good writing. By reading as a writer, you can discover strategies for your own writing. Use this activity to focus on the decisions and techniques an author uses to communicate.
Your Turn: Choose a favorite text to read. Then work with a partner to follow the steps for reading as a writer.
Ask prereading questions.
What is the writer's purpose for this piece of writing? (to inform, to persuade, to entertain?)
Who is the intended audience?
Is this the kind of writing I could picture myself doing?
Read the text once for understanding.
Break up the text into parts (paragraph; heading; beginning, middle, ending ).
Read each part closely, asking these questions (make a copy of this Google Doc to fill in your answers):
What does this part do or accomplish? How does the writer accomplish it?
How does this part relate to the part that came before it?
What writing features stand out? (a short but effective sentence or a strong piece of evidence)
What writing strategies or techniques from this part could I try out in my own writing?
Extension activity: Apply one or more of the techniques you discovered to a piece of writing you are developing.
Minilesson Downloadables:
Reading as a Writer
by
Thoughtful Learning
is licensed under a
Creative Commons Attribution-NonCommercial-ShareAlike 4.0 International License
.
Based on a work at
k12.thoughtfullearning.com/minilesson/reading-writer
.