Warm-Up for Writing Summaries
When you brush your teeth, you squeeze out just as much toothpaste as you need, not the whole tube. In the same way, when you write a summary of an article or story, you don't rewrite the whole text. Instead, you should express the most important points in your own words. In this unit, you will learn how to write an effective summary of nonfiction readings.
What Is a Summary?
Listen to "What Is a Summary?"
Hide audio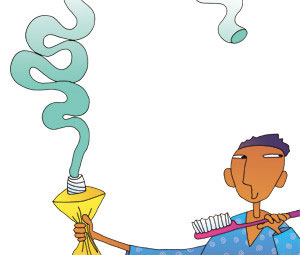 © Thoughtful Learning 2018
A summary is a shortened version of something you've read. You can write summaries of just about anything from newspaper articles to chapters in a history book.
Studies show that writing summaries may be the best way to remember what you have read. So writing summaries is actually an awesome study tool. For example, you might write a short summary of a history chapter to help you remember the key details before taking a test. By squeezing out the best information in your own words, you'll be prepared to recall and use the information later on in school and in life.
Thinking

by Summarizing

Summaries are not just for readings. You can also summarize art or photos. Look at the photograph below and read the summary, which gives the main idea and three key points from the photo.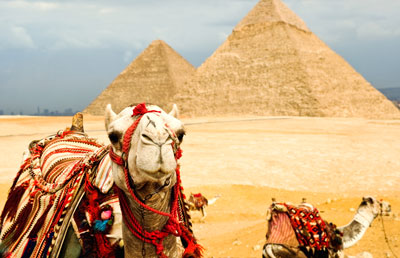 Shutterstock.com/nutsiam
Two camels appear before the ancient pyramids of Egypt. One camel stands and faces the viewer, while the other lies on the ground nearby. Both wear colorful saddles.
Summarize two photos.
Study each photo, thinking of the main idea and other key points shown in each one. Write a summary of both photos, starting with the main idea and following with your key points. Make a copy of this Google doc or download a Word template.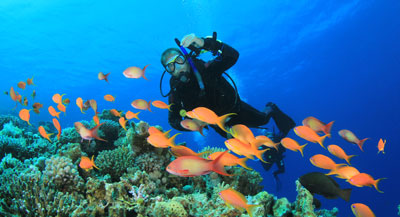 Shutterstock.com/Rich Carey
A scuba diver swims above a coral reef. Orange tropical fish surround him in the shallow blue water. Bubbles rise from his gear.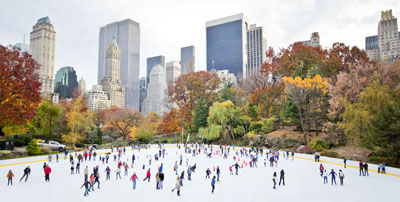 Shutterstock.com/Stuart Monk
Skaters circle around a large outdoor ice rink in a park in a city. Trees around the rink still show autumn colors. Skyscrapers tower in the distance.