Warm-Up for Writing Paragraphs
Paragraphs are the building blocks of great writing. This unit will show you how to create paragraphs for three different purposes: to tell a story, to explain a topic, and to influence readers.
What Is a Paragraph?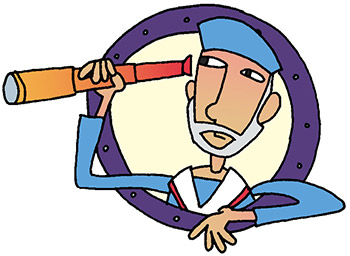 © Thoughtful Learning 2016
Listen to "What Is a Paragraph?"
Hide audio
A paragraph is a group of sentences about one topic. Usually, the first sentence names the topic, and the other sentences give more details about it. In a well-written paragraph, sentences follow a clear order so that readers can quickly understand the topic.
Think of a paragraph as a telescope: It focuses on one specific idea and magnifies it so that people can see it more clearly.
Learning to write good paragraphs is essential to becoming a good writer. This unit will give you a chance to improve your paragraph-writing skills.
Teaching Tip
© 2023 Thoughtful Learning. Copying is permitted.
k12.thoughtfullearning.com