Using Commas with Tag Sentences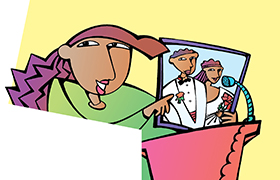 A statement ends with a period, and a question ends with a question mark.
Your wedding was 20 years ago.
Wasn't it?
A tag sentence begins as a statement and ends as a question. A comma signals the shift.
Your wedding was twenty years ago, wasn't it?
You both decided to wear white, right?