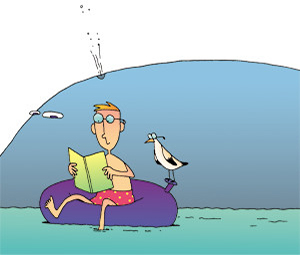 Writing Haiku Poems guides your students step by step through the process of writing a poem about nature, using the traditional Japanese form of haiku. Instructions, activities, examples, videos, interactives, and downloads help students learn poetic techniques and structures. You can also present this unit right from your interactive whiteboard.
Students warm up their thinking by asking themselves the 5 W's about animals and plants. Afterward, students read two different haiku poems and analyze each in writing. These experiences prepare students to write their own haiku poems:
Prewriting activities help students select a topic by using a collection sheet, gather the 5 W's details about the topic, and begin to arrange the details in a poetic order.
Writing activities help students arrange some of the details they gathered into three lines of the correct syllable lengths.
Revising and Editing checklists help students improve their poems in big ways and small ways.